Virtual Events Suite
Every kind of online & hybrid event, direct from you to your audience.
Your Brand Where it Belongs
Stream live and on-demand events under your banner, your voice, and your identity. Keep your audience your own.
Unify the customer experience, be they one-time viewers, subscribers, or long-standing members. And unite your customer data across online, in-person, and your CRM.
Online events that actually work, from browse to buy to watch. No long buffering or loading times, low latency, high quality, and sound that you hear when the mouths move. On any device.
Combine integrated, multi-DRM capable hit bit-rate streams with multi and live-casting tools that are right for each type of event. It's all an integrated part of the most sophisticated professional ticketing and membership platform around.
Innovate your online product mix–offer virtual event packages, add-ons, hybrid pre-recorded and live-streamed panels, member benefits, gift cards, and more. Sell more of everything with quick guest checkout or a fully-fledged shopping cart.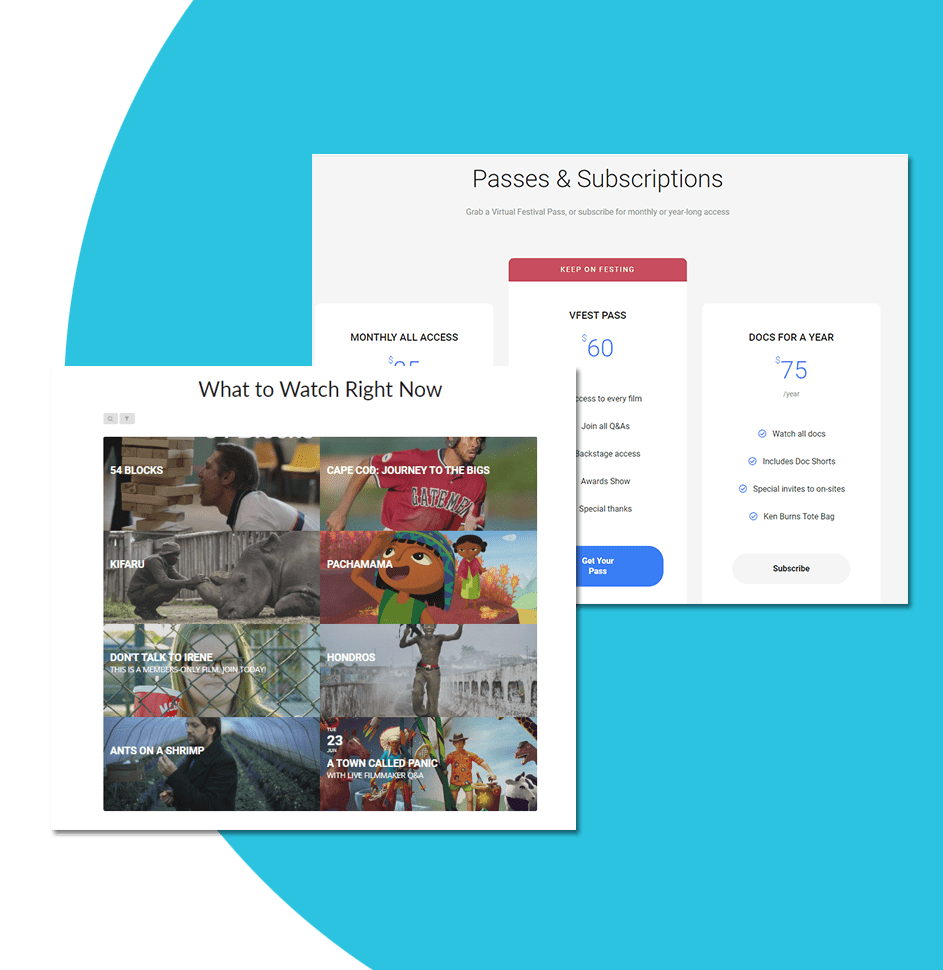 Professional-grade Video Streaming
Be it on-demand video, live-stream, or both, you'll instantly have the best performing, most security streaming platform available to you. Right inside your ticketing and membership platform.
Uploaded videos are transcoded into many renditions; the best quality option is streamed to each user's device of choice. No buffering on even weak internet up to 1080p full HD Streams.
Connect purchaser data with viewership data, down to how much each patron watched, be they ticket buyers or long-term subscribers.
Offer your own branded, dedicated TV apps that can be paired with user's accounts on devices like Apple TV and Roku (Fire TV, Android, and Tizen coming soon). No dead-end links, no annoying repeated activations.
Promote your sponsors and supporters on your own integrated web presence, your viewing portal, and on each event.
Videos are protected with advanced security and multi-DRM encryption for every option. Satisfy distributors and rights-holders, making videos un-downloadable from browsers and other piracy tools
Gated or open entry to live-streams that can stand on their own or supplement another video. Integrated access-controlled live chat and controls with low-latency streams that really work
Warn pre-purchase and enforce pre-viewing, restricting online events to a regional audience.
Append pre-viewing videos to set the stage or put your advertisers and sponsors front and center.
Let the audience vote online for their favorites and tally votes for your awards, restricted to purchasers only.
Visible or forensic watermarks can be applied to videos, to help protect them from piracy and unauthorized redistribution.
Locks down each stream to a limited number of devices and prevents unlimited rewatching.
Add trailers, posters, backdrops, and more to dress up the place.
Let features and shorts stand alone, or combine them into blocks to be viewed together. Native support for Episodic series or one-time wonders.
Upload timed text that plays along with your videos to widen your audience.
Personalize and extend the customer experience to craft your online presence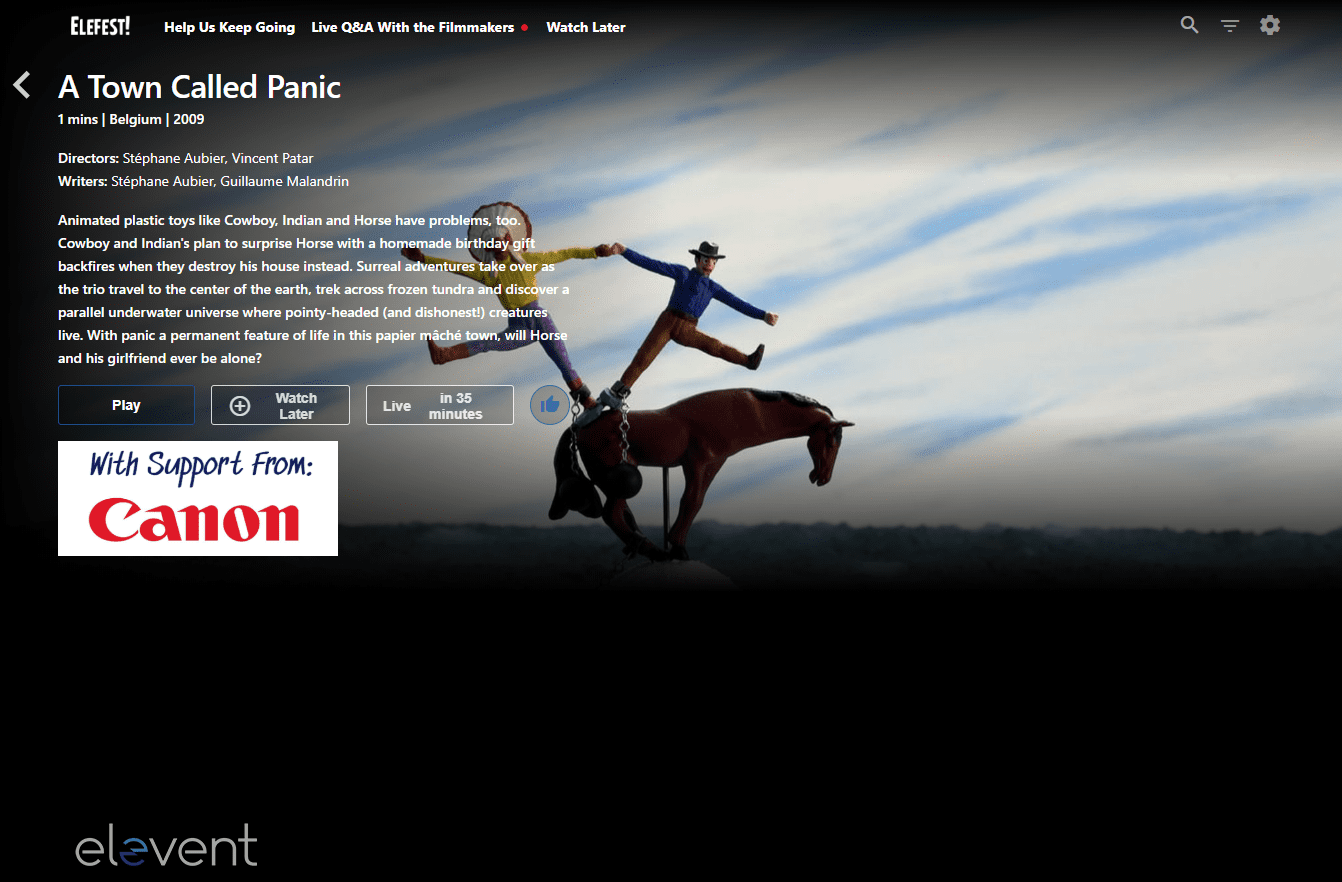 Live-stream a Q&A after the video, or group shorter films into a block, all from one landing page.

Maximize your audience by selling passes, memberships, tickets, subscriptions, gift cards, and more weeks or months in advance.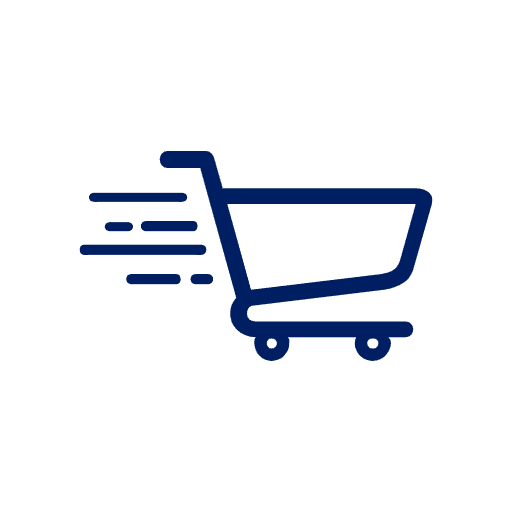 Checkout Fast / Checkout Slow
Guest checkout makes one-time buy & watch a breeze. Having a robust shopping cart helps you sell more all at once.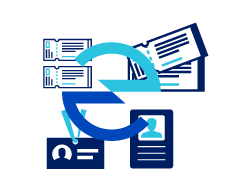 Craft the ideal mix of tickets, passes, subscriptions, gift cards, add-ons, voucher bundles, and member benefits for your audience. Discounts and promotional tools help you grow and convert.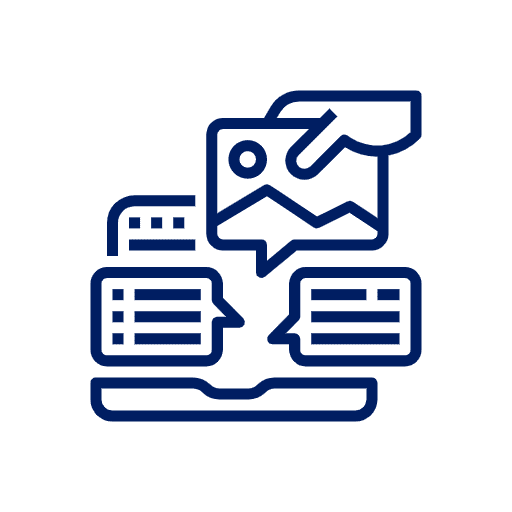 Streamlined Web Experience
Minimize customer confusion, keeping customers on your own web presence, all under your brand and domain name. No more handoffs or multiple browser tabs. Put an end to other presenters marketing to your audience.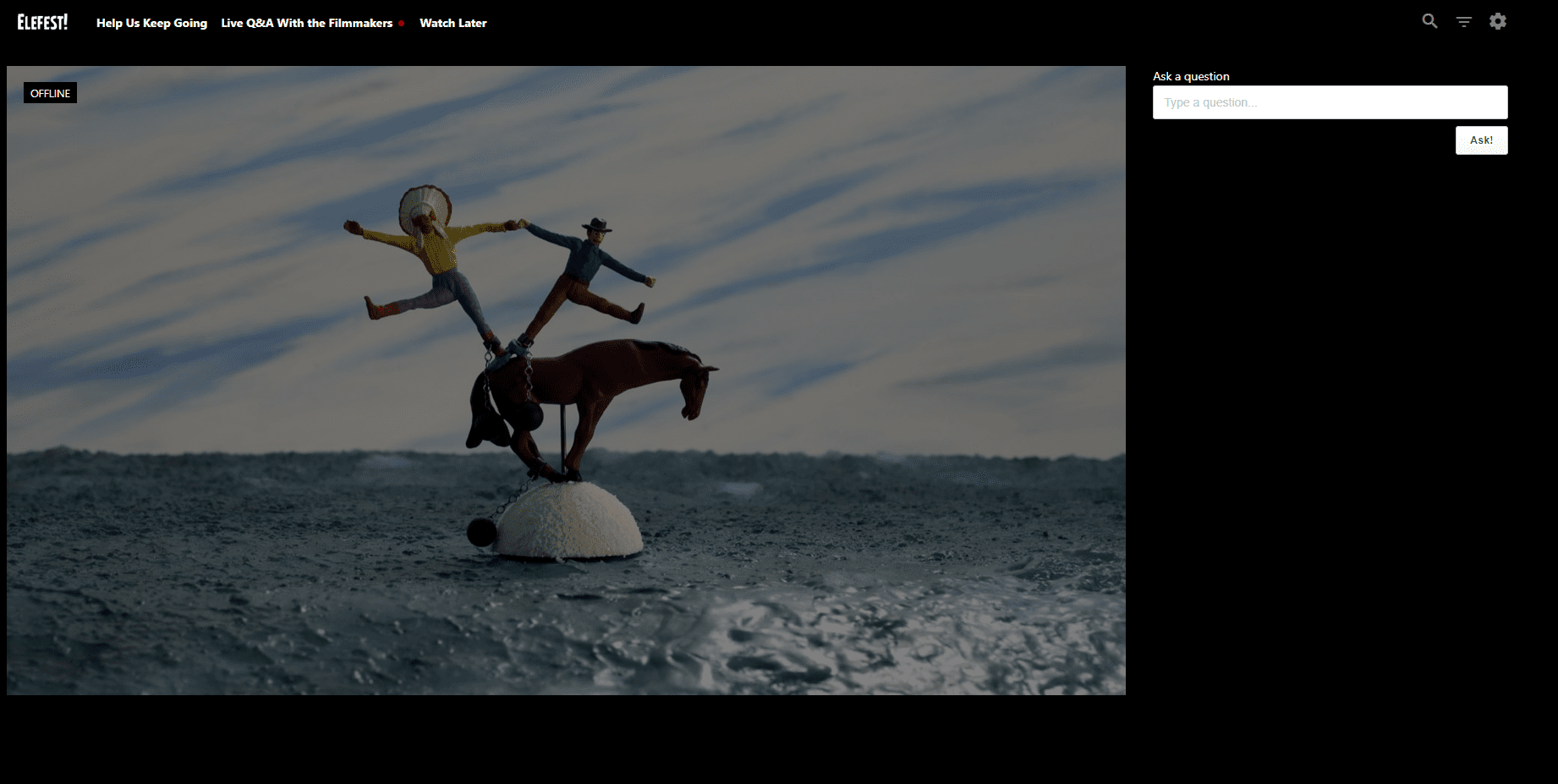 Live-stream right from your branded event page at low or ultra-low-latency, letting the audience engage right alongside.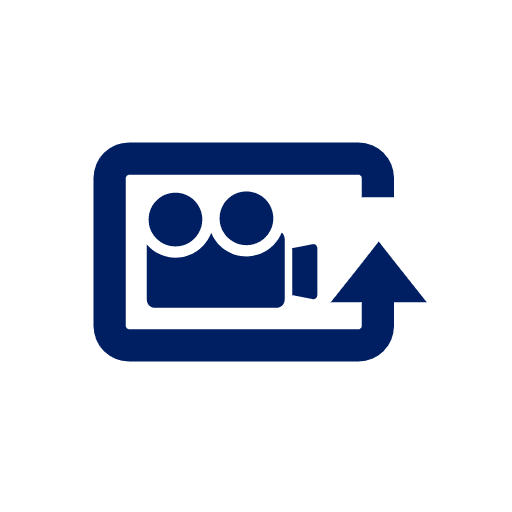 Ingestion Without Indigestion
Send emails out for video uploading and info-gathering, and review/update video data right from the Elevent Back Office.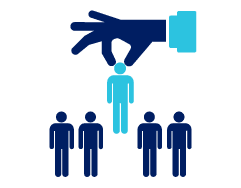 Pick out VIPs, press, sponsors, artists, and others with special access needs and let them in the express lane, all without the hassle.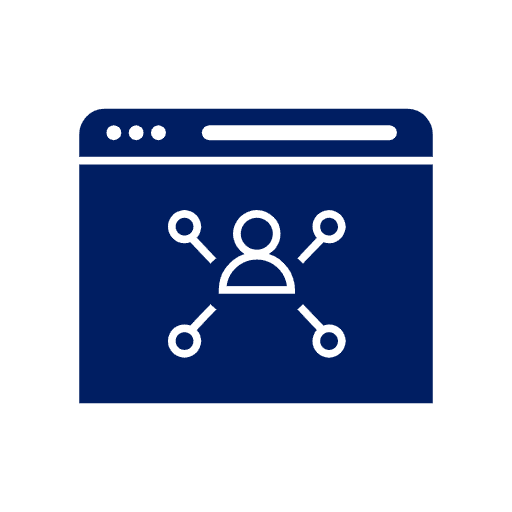 Unify and extend to other streaming channels with Open Stream. Optimize for every type of online event, uniting the customer experience across free multi-channel streamed webinars, live-cast events from a physical venue, online classes, and more.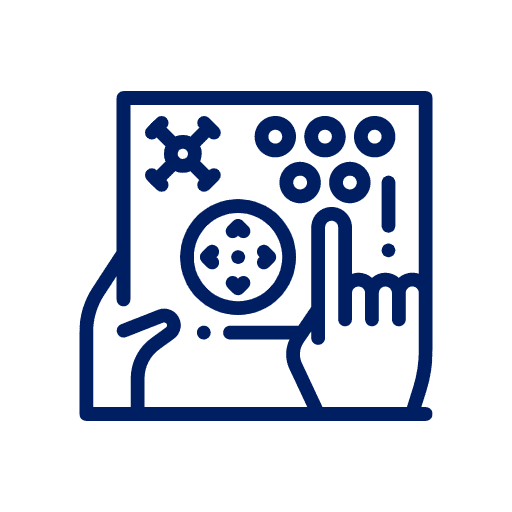 Set strict parameters on streaming video–for how long each video can be watched and rewatched, whether access can be shared, which subscribers have access, and more.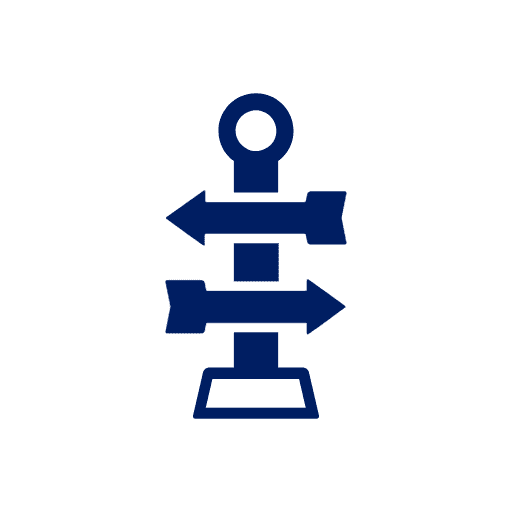 Automated Customer Helpers
Customers that can watch right away are whisked right to the right place. Advance buyers receive automated emails when the time is right, or they'll see all they have access to whenever they log in.

In the wake of COVID-19, OUTstream launched a de novo virtual film festival, wrapping the whole experience in their own website. Using Virtual Events Professional, powered by their own patron portal, OUTStream sold tickets, festival passes, and gift cards, all viewable from any device or the OUTstream TV apps.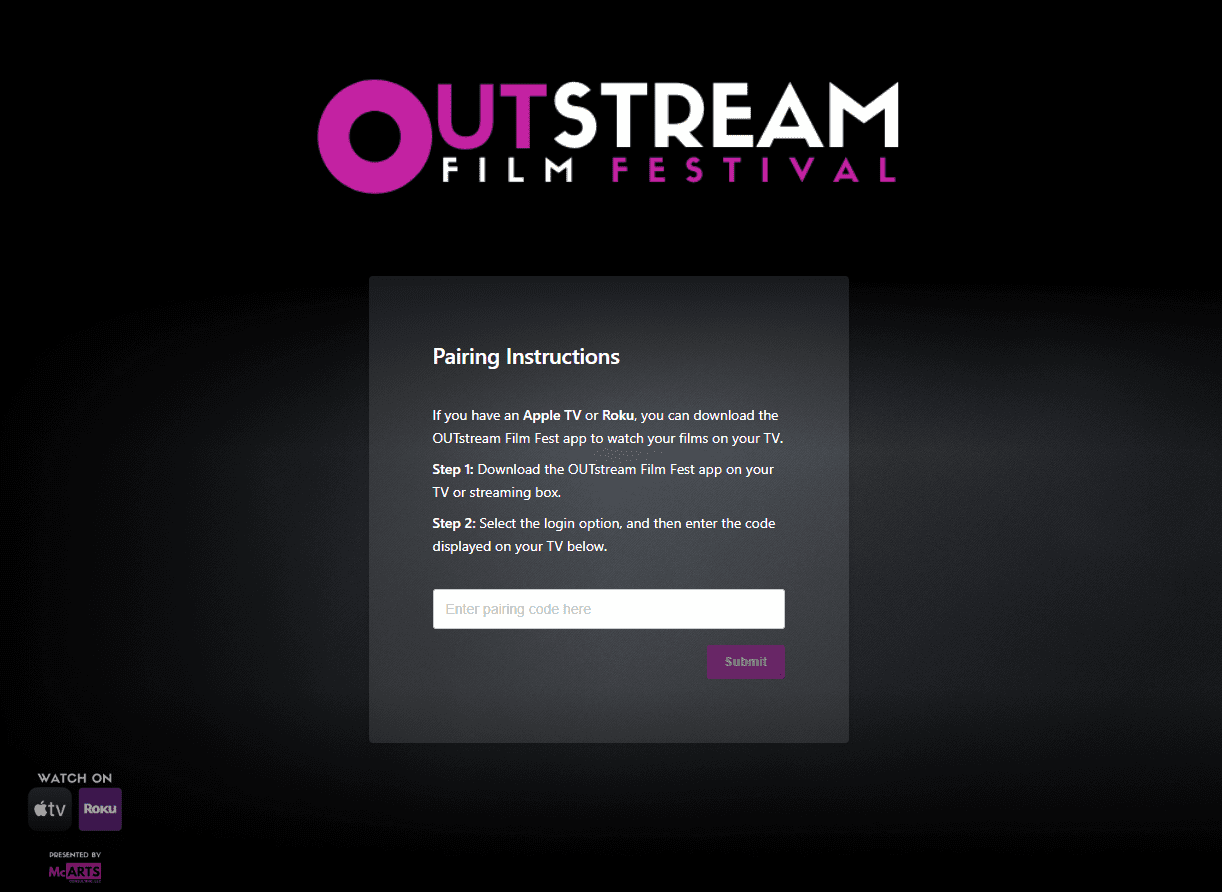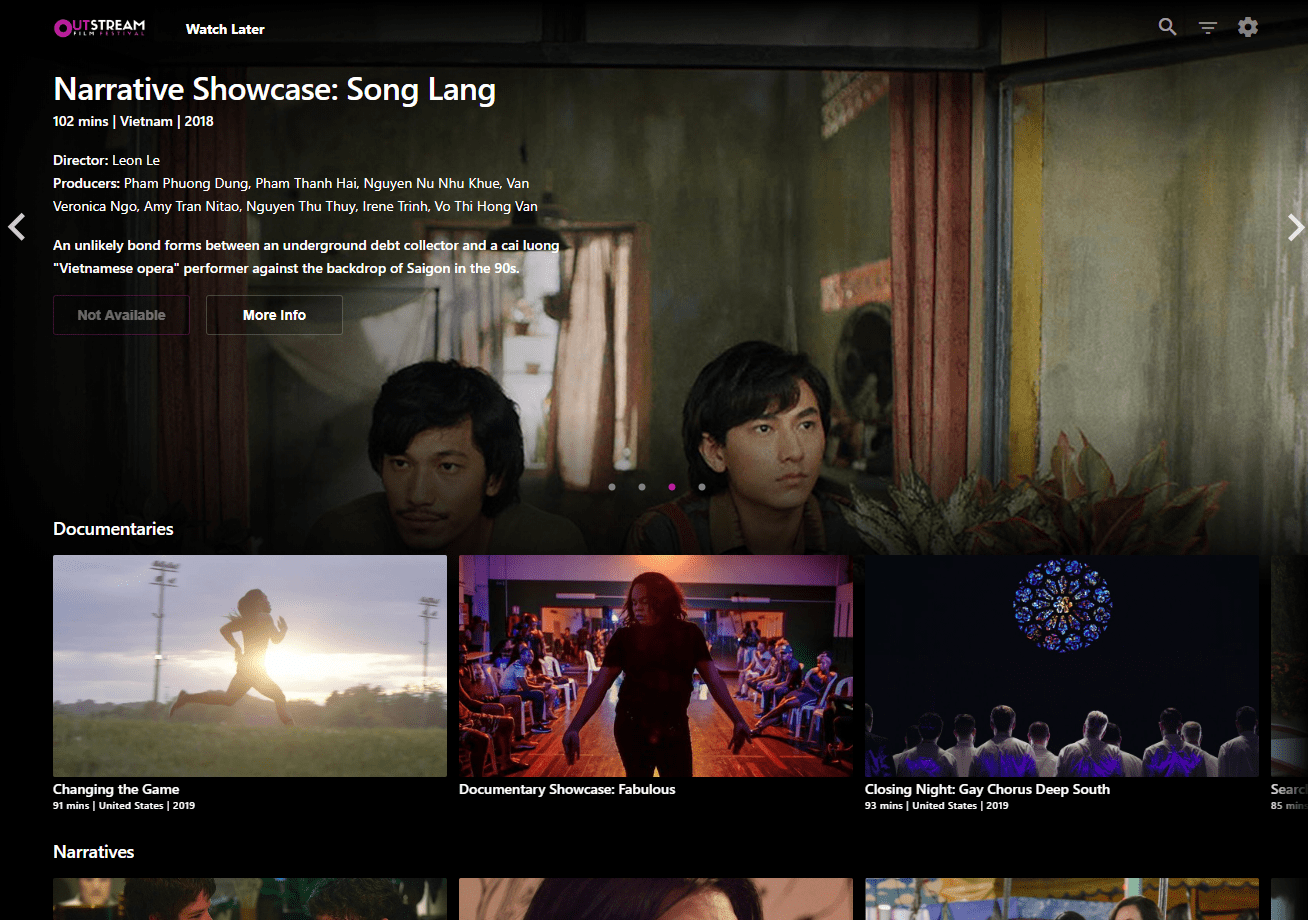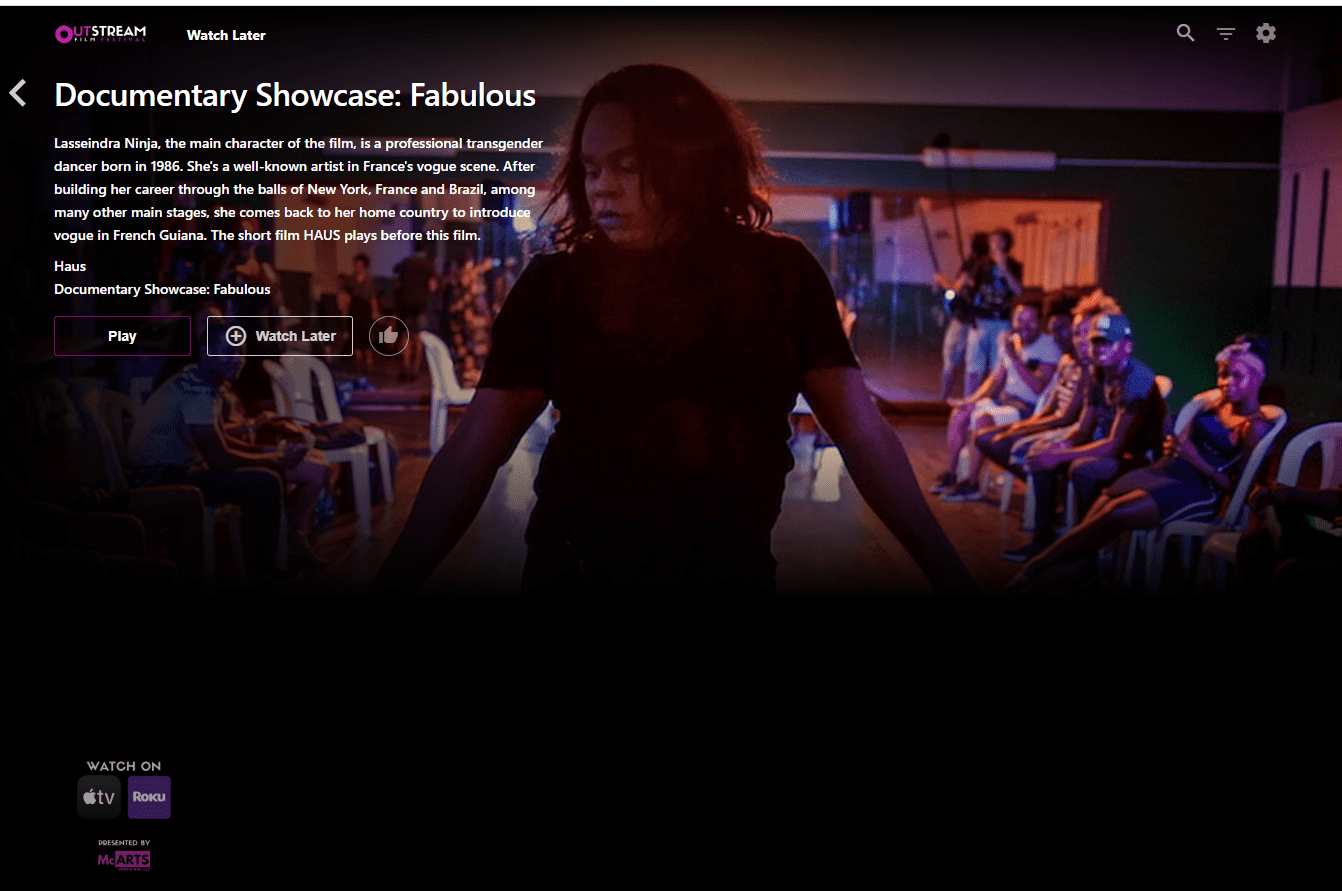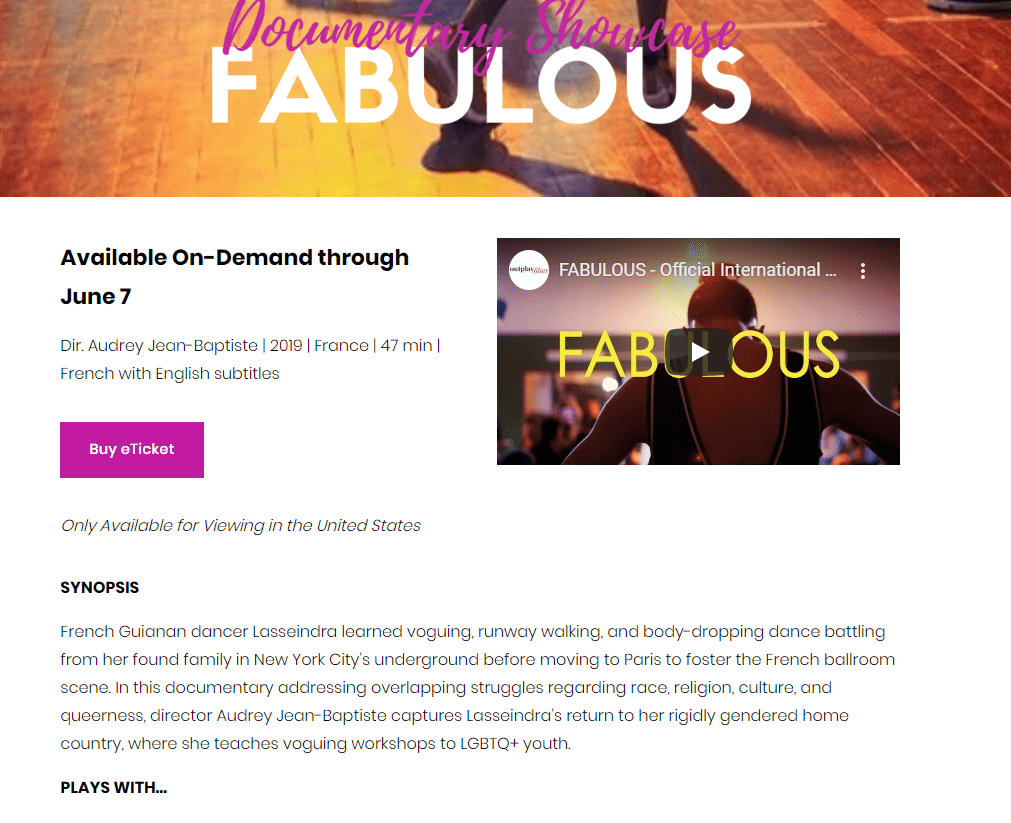 Get started with Express or create a Professional streaming portal
$25/full-length & $5/short uploaded video

$0.01/minute multi-DRM video & live streaming

Regular Elevent per-item fees apply*

Up to 12 months storage per video

Artwork, trailers, & pre-roll videos

Access control and email automation

Apple TV, Roku, Fire/Android apps available
MOST POPULAR
Pro
Pair Elevent With Your Own Integrated Streaming Platform
Yes, that's Right, Zero
Choose your integrated streaming partner(s)

No Elevent fees for uploads or unlocks

White-label, single-site integration

Regular Elevent per-item fees apply*

Access control and email automation
* VEE (Virtual Events Express) and Pro are add-on modules to our Elevent Ticketing and Membership platform. Elevent collects a fee on the sale of all priced items sold. Prices start at 99 cents + 3% for single-use items, $2.99 + 3% for multi-use items. All fees are capped at $19.99/item.
Discounts are available to qualified non-profits, higher-volume organizers, those featuring events from underserved voices, and extremely cool people.
Integrated Streaming Partners
+Open Stream Works Well With
Burger King

Forbes

Mashable

Pepsi

Coca Cola
Windows

Pizza Hut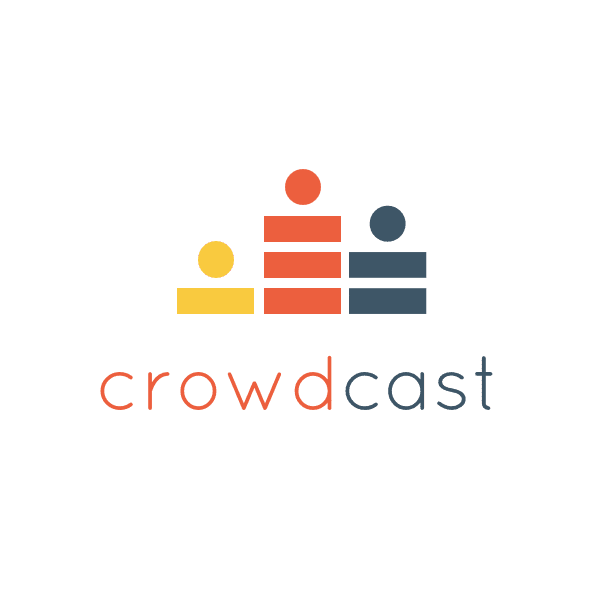 Create the Online Event Home Your Audience is Waiting for